Classes in Buddhism and Meditation

Important Announcement
In view of the current advice of the government regarding preventing the spread of Covid 19, Tuesday evening meetings on St Luke's campus in the chapel are temporarily suspended. We will post a notice on this website when they recommence. Of course any enquiries by email are always welcome.
To help anyone who has been attending classes or who would like to find out more about buddhism here are some videos by our Buddhist teacher, Lama Jampa Thaye. These videos illustrate a series of twenty topics, which we follow at some of our classes.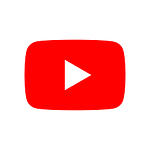 Our friendly and informal meetings take place every Tuesday at 7.30pm providing an introduction to Buddhist meditation, teachings and practice. The 90 minute sessions begin with basic meditation (with instruction given if required), followed by a short talk on the Buddha's teachings and in particular how to apply them to everyday life. The sessions end with time for questions, discussion and refreshments.
For the last 10 years we have been meeting on the University of Exeter campus at St Luke's Chapel near the centre of town. Meetings are open to all Buddhists and newcomers alike. (We welcome those who are not able to access locally their own Buddhist traditions or teachers but would like to meditate and discuss the teachings with us).
The main entrance is opposite Waitrose on Heavitree Road. To enter the chapel go into the main entrance, turn left and go through door down corridor then left again where you see the sign to the chapel.
| | | | |
| --- | --- | --- | --- |
| Day | Time | Class/Course | Facility Fee |
| Tuesday | 7.30pm – 9.00pm | Meditation Classes | £4.00/£2.00 per session |
It's a good idea to attend a sequence of classes to at least begin to build an outline of what Buddhism is and how it works.
Meditation days, based on the content of Tuesday evening talks, are held twice a year.
The Exeter group was established in 1983 and given the name Sakya Thinley Namgyal Ling by its founders Karma Thinley Rinpoche and Lama Jampa Thaye, who has made numerous visits over the years since it was established. Exeter has also hosted teachings by His Holiness Sakya Trizin, the head of the Sakya tradition of Tibetan Buddhism and Phende Rinpoche.
Address
Contacts
Follow us

Sakya Buddhism Exeter

St Luke's Campus
Exeter University
Heavitree Road
EX1 2LU

+44 (0) 1392 841904
or:
+44 (0) 1647 253520
Sakya Buddhism Exeter is administered by Sakya Dechen Buddhism Ltd, registered charity no: 1163076