Due to the current pandemic we are currently running Tuesday evening and Saturday morning classes online using Zoom. If you would like to attend one of these classes please click this email link to request an invitation: bristol@dechen.org
The Sakya Centre and activities are reliant on donations, if you would like to make a donation for attending an online class or course, you can do so here: https://www.sakyabristol.org/donations/

Discover Buddhism (Tuesday evenings 8pm-9pm and Saturday mornings 10:30-11:30am)
These classes offer an introduction to meditation and Buddhism. Sessions last for one hour and are led by experienced students of Lama Jampa Thaye. Each starts with a simple meditation practiced for 20 minutes, followed by a concise talk about a particular aspect of Buddhism. Questions are encouraged and there's time to chat over tea and coffee afterwards. All are welcome and we are able to accommodate all levels of experience.
Saturdays currently host a rolling 20-week course on Buddhist meditation and philosophy. Tuesdays' content changes regularly with updates published on Facebook.
Buddhist Meditation (Wednesday mornings 10:30-11:15)
Consists of two 15-minute sessions of settling meditation led by experienced meditators. There's time for refreshments and a chat afterwards.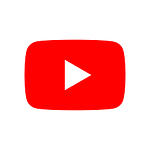 To help anyone who has been attending classes or who would like to find out more about buddhism here are some videos by our Buddhist teacher, Lama Jampa Thaye. These videos illustrate a series of twenty topics, which we follow at some of our classes.
These classes are open to everyone.
| | | | |
| --- | --- | --- | --- |
| Day | Time | Class/Course | Suggested donation/concession |
| Tuesdays | 8.00pm – 9.00pm | Discover Buddhism | £5/3 |
| Wednesdays | 10.30am – 11.15am | Buddhist Meditation | £5/3 |
| Saturdays | 10.30am – 11.30am | Discover Buddhism | £5/3 |
Middle Way Courses
These short courses are based on individual  Buddhist texts and take place over 4 – 6 weeks. The Middle Way courses are ideal for those who have been attending the introductory classes and wish to deepen their knowledge and understanding of the dharma.  For details of our latest courses, please contact bristol@dechen.org.
Tibetan Language Classes
The Centre runs classical Tibetan language classes for those wishing to be able to read and understand Tibetan Buddhist texts. These classes are intended for those who are new to the Tibetan language and who wish to master the fundamental skills of the alphabet and pronunciation. This is also an opportunity to learn some vocabulary including basic dharma terms. You can apply to join these classes by emailing the Centre: bristol@dechen.org.
Study Groups
Study groups provide the opportunity to explore and discuss texts taught by Lama Jampa Thaye and other visiting lamas, going into more detail on topics covered in the Introduction to Buddhism classes. 
For further info on any of our classes, contact us at bristol@dechen.org or visit the calendar